Solutions Review's listing of the best risk management software is an annual mashup of products that best represent current market conditions, according to the crowd. Our editors selected the best risk management software based on each solution's Authority Score; a meta-analysis of real user sentiment through the web's most trusted business software review sites and our own proprietary five-point inclusion criteria.
The editors at Solutions Review have developed this resource to assist buyers in search of the best risk management software and tools to fit the needs of their organization. Choosing the right vendor and solution can be a complicated process — one that requires in-depth research and often comes down to more than just the solution and its technical capabilities. To make your search a little easier, we've profiled the best risk management software providers all in one place. We've also included platform and product line names and introductory software tutorials straight from the source so you can see each solution in action.
Note: Companies are listed in alphabetical order.
The Best Risk Management Software
Platform: Archer IT & Security Risk Management
Description: Archer IT & Security Risk Management enables users to document and report on IT risks and controls, security vulnerabilities, audit findings, regulatory obligations, and issues across their technology infrastructure. The solution covers a wide range of use cases, including IT and security policy program management, cyber incident and breach response, IT controls assurance, cyber risk quantification, and information security management, among others. Users can leverage Archer's IT risk register, pre-built risk and threat assessment methodologies, IT control libraries, and more.
Platform: Fusion Framework System
Description: Fusion Risk Management's Fusion Framework System enables users to leverage objective risk insights that help to audit, analyze, and improve business operations. The platform also offers continuity planning capabilities, allowing users to sequence their actions based on dependency and what-if analysis, rather than static plans. Additionally, Fusion Framework System enables users to prioritize, set, and maintain impact tolerances to learn over time what their organization can withstand with regard to disaster.
Platform: HighBond
Description: HighBond is an end-to-end platform that brings together security, risk management, compliance, and audit professionals. The solution is designed to streamline collaboration across organizations, automate repetitive tasks, and deliver best practices. Users are able to begin work quickly with pre-configured regulatory and controls content, which allows them to customize and deploy. Additionally, the platform automates critical cyber risk and IT risk and compliance workflows while letting advanced analytics monitor and test controls. Users also have access to a complete catalog of their risks and threats, as well as their associated metrics.
Platform: LogicGate Risk Cloud
Description: LogicGate Risk Cloud is a cloud-based platform offering a suite of risk management applications that transform how businesses manage their governance, risk, and compliance processes through a combination of expert-level content and service and no-code technology. All of these components create a holistic view of user risk programs. The platform offers a range of capabilities, including identification and assessment, monitoring and documentation, and action planning and remediation.
Platform: MetricStream Enterprise Risk Management
Description: MetricStream Enterprise Risk Management allows for a structured and systematic approach to managing organizational risks. Built on the M7 Integrated Risk Platform, which is intelligent by design and supported by uniform risk assessment methodologies, Enterprise Risk Management enables businesses to accurately understand risks and gain visibility into the top risks they face. The platform offers multi-dimensional risk assessments based on a range of qualitative and quantitative parameters, as well as real-time insights into risk management programs.
Platform: OneTrust IT & Security Risk Management
Description: OneTrust IT & Security Risk Management streamlines data collection with first-line friendly assessments and enterprise system integrations to populate up-to-date risk profiles. Users are able to evaluate risk based on a methodology of their choice and understand risk relationships across their business processes, controls, and third-party relationships. Additionally, users can utilize continuous control monitoring and self-assessments to report on their risk posture and activity in near real-time.
Platform: Onspring Enterprise Risk Management
Description: Onspring Enterprise Risk Management provides a centralized risk register to normalize user risk assessments and organize their risk responses. Users can also communicate any significant risks to stakeholders through triggered notifications. The platform delivers process automation capabilities, as well, including control access by user, group, and role; automatically assigning risk findings by criticality and tasks for appropriate risk remediation; and the ability to capture and relate financial, operational, reputational, and third-party risks as they surface.
Platform: Oracle Risk Management Cloud
Description: The Oracle Risk Management Cloud delivers automated advanced security and transaction monitoring to strengthen financial controls, ensure the separation of duties, stop fraud, and streamline audit workflows. The solution enables users to create a risk-intelligent culture at their organization by collaborating with business owners through periodic surveys, assessments, and dashboards. Additionally, users can calculate risks by using analysis and context models in order to determine the best course of action.
Platform: ZenGRC
Description: ZenGRC is a cloud-based SaaS solution that fits into existing Governance, Risk, and Compliance (GRC) programs and evolves to guide users throughout their maturity roadmap. With ZenGRC as the central platform for an organization's full information security ecosystem, users can achieve continuous monitoring, efficient audit management capabilities, and built-in customizable end-to-end risk management. The platform also offers direct integrations with ServiceNow, AWS, Qualys, Slack, JIRA, and more.
Platform: Resolver IT Risk Management
Description: Resolver IT Risk Management is a cloud-based solution aimed at mid-size to large enterprises that serves users across various industries and business needs. The industries Resolver serves include banking and financial services, healthcare and hospitals, insurance, academic institutions, critical infrastructure organizations, airports, utilities, hospitality, government, and more. Additionally, the platform's user experience brings higher user adoption across internal teams, which results in more effective data sharing throughout an organization.
Platform: SAS Risk Management
Description: SAS Risk Management delivers a modernized risk infrastructure that supports scalable, high-quality data, workflow analytics, and reporting. The SAS Infrastructure for Risk Management supports extensible, plug-and-play solutions that address current and future risk and regulatory requirements. Additionally, SAS' platform provides intuitive process flow visualization capabilities combined with a central repository for documentation, which work together to improve quality controls. SAS also delivers frequent updates to regulatory content without having to upgrade the overall system.
Platform: StandardFusion
Description: StandardFusion is a cloud-based GRC platform developed for information security teams at organizations of any size. The solution is designed to easily manage operational risk, audits, and vendors with an intuitive user experience and leading customer service. StandardFusion enables users to leverage the use of the provider's integrated threat library to simplify the process of identifying risks. The software also gives users the ability to track not only the risks but also their associated assets. Users can also connect their risks to mitigating controls to show how their organization treats its threats.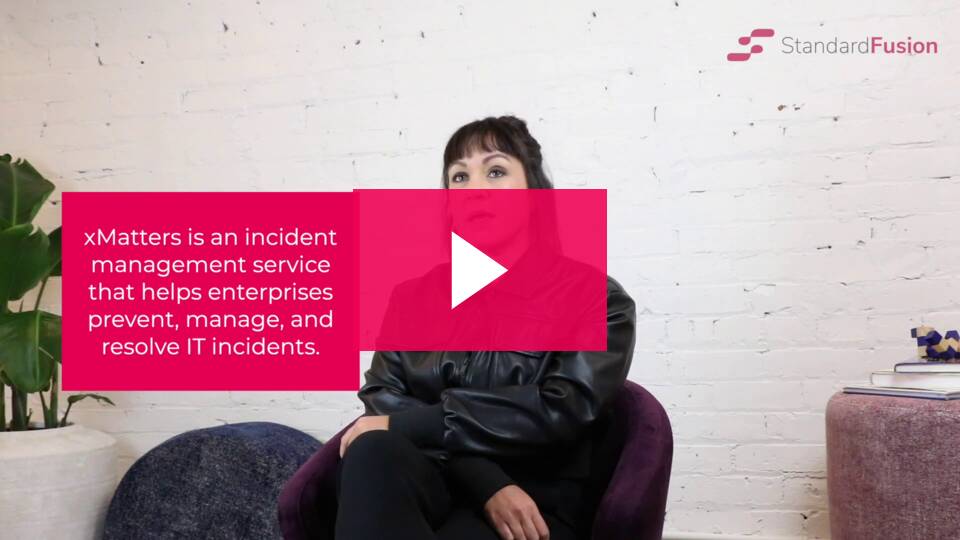 Latest posts by Tess Hanna
(see all)